You can turn out delicious home-baked treats with ease when you own these utensils, tools and pans
Whether you're a beginning baker setting up your kitchen for the first time or an avid baker attempting to downsize — or you just hope to tame those overstuffed cupboards and drawers — this guide is a good place to start. If you own only the 15 items on this list (we'll assume you're starting with oven mitts and a wooden spoon), you'll be in good shape to tackle most baking recipes with ease. What you won't find here: piping bags, doughnut pans, individual-size ramekins or any other highly specialized items. If and when you want to bake with those, you'll know.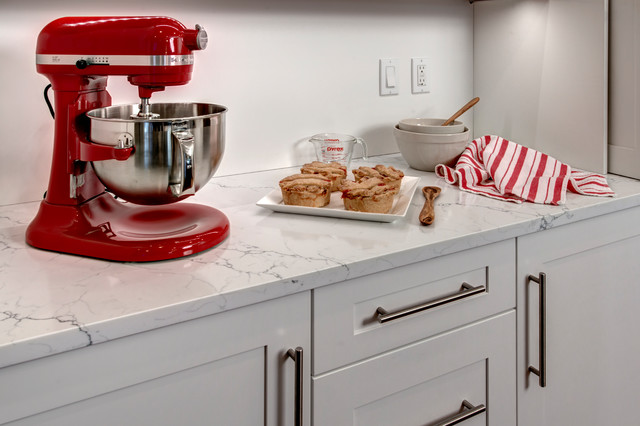 1. Stand MixerCan you mix up cookie dough and cake batter by hand? Sure you can. But having a good-quality stand mixer will give your arm a break and make shorter work of essential baking tasks like mixing batter, whipping cream and even kneading bread dough.
2. Measuring Cups and SpoonsA set of measuring cups and spoons plus a liquid measuring cup are must-haves you'll reach for with every baking recipe. And if you're curious: Liquid and dry measuring containers can be used interchangeably, but liquid measuring cups offer extra headroom so you won't spill.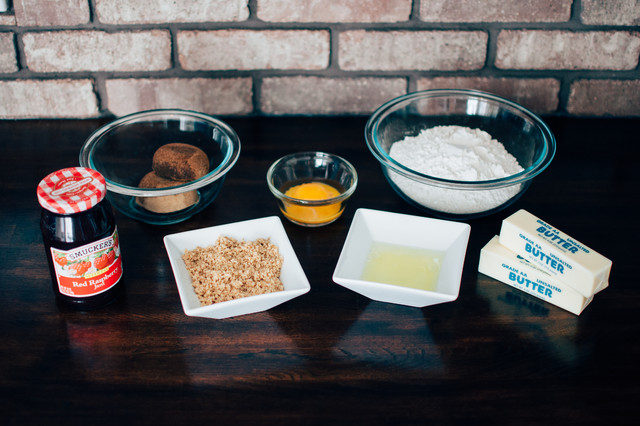 5. Nesting Mixing BowlsA good set of mixing bowls in either glass or stainless steel is something you'll reach for again and again. Use them for mixing, of course, but also for setting out your mise en place of ingredients before cooking, or holding the frosting until the cake comes out of the oven.
6. Parchment Paper
A roll of parchment can be used to line baking sheets and cake pans to prevent sticking, or can be put on the countertop for rolling out pie dough. And when you're done baking, cut pieces of parchment to layer between confections in cookie tins.
7. Baking Sheets
For cookies, pastries and other sweets, you'll need a baking sheet or two. Rimmed baking sheets like the one shown here can also be used for roasting veggies and meats, while rimless baking sheets tend to produce more reliable browning. Either type also works for catching drips beneath a pie pan. Pick your favorite or get one of each — when stored in a vertical rack, they take up hardly any room.
8. Glass, Ceramic or Metal Baking PansBrownies, bars and Rice Krispies Treats: An 8-by-8-inch baking pan can handle them all. If you'd like to make sheet cakes, a 9-by-13-inch baking pan will work, as well as taking on savory casseroles. Glass and ceramic are attractive enough to go from oven to table, but metal pans get the job done just as well.
9. Round Cake Pan
Classic cakes need a classic cake pan. A 9-inch round cake pan is often called for in American recipes, making it a versatile choice. If you think you'll be wanting to make a tall layer cake, get two.
10. Loaf Pan
For banana bread, zucchini bread, pound cake, poppy seed cake and more, you'll need a loaf pan. In fact, if you're not one to bake your own birthday cake, you may want to skip the cake pans entirely and go with a more versatile loaf pan instead.
11. Muffin Pan
For muffins and cupcakes, nothing else will do. Don't forget to grab a pack of baking cups if you'd like to be able to lift out your treats easily.
12. SpatulasA silicone spatula won't leave a single tasty morsel behind when scraping the last bit of batter from the bowl or handling super-sticky confections. The other key spatula to have is a big, flat version for sliding under those giant, delicious chocolate chip cookies. Choose one in stainless steel if you don't have to worry about scratching nonstick pans; silicone if you do.
13. Pie Pan
For sweet and savory pies and quiches, a 9- or 10-inch pie pan in glass or ceramic will ensure your homemade pie is baked to perfection.
14. Rolling Pin
A wooden rolling pin with handles (like the one shown here) is the classic choice. Use yours to roll out dough, and also to crush chocolate or nuts.